About Benzo
Benzo Energy ·
UFine Technology Co.,Ltd was established in 2008,it is a national High-Tech Enterprise, which specializes in the design, production and sale of Lithium-ion battery modules. Benzo has insistedon serving the global mobile power / backup power / energy storagepower users since the establishment of the company. After ten years
of development, Benzo has become a global leader of customized lithium schemes and products supplier.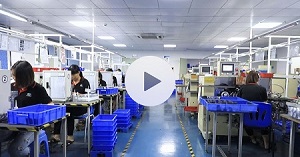 Benzo
·

UFine

specializes in customized Lithium schemes and products.which are widely applied to Military, medical, financial, communications, security, transportation, logistics, mining, consumer electronics and other fields, the company can also produce high-rate,high / low temperature and large batteries for special purposes besides the common polymer li-ion batteries.
Battery Application
| | | | |
| --- | --- | --- | --- |
| | | | |
| | | | |
| | | | |
Best Sellers Batteries
Benzo Battery News
Nowadays, mobile phones are becoming more and more important to our lives. Even some people have reached the level of being uncomfortable with no mobile phones. Such people are not in the minority. Today's mobile phones are non-removable batteries, unlike the previous mobile phones, which can be freely replaced, which means that the battery life is becoming more and more important. Some netizens said that they can't stand the mobile phone's power below 20%. Although many mobile phones have been upgraded on the battery life, mobile phones cannot be changed frequently. Therefore, it is more important to protect the mobile phone battery.