Benzo Energy ·
UFine Technology Co.,Ltd was established in 2008,it is a national High-Tech Enterprise, which specializes in the design, production and sale of Lithium-ion battery modules. Benzo has insistedon serving the global mobile power / backup power / energy storagepower users since the establishment of the company. After ten years
of development, Benzo has become a global leader of customized lithium schemes and products supplier.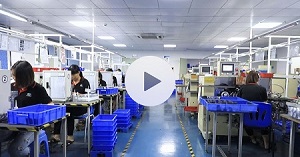 Benzo
·

UFine

specializes in customized Lithium schemes and products.which are widely applied to Military, medical, financial, communications, security, transportation, logistics, mining, consumer electronics and other fields, the company can also produce high-rate, high / low temperature and large batteries for special purposes besides the common polymer li-ion batteries.
Environmental Laboratory, Security Laboratory, Power Supply Laboratory, Ecology Laboratory, Aging Laboratory, Photovoltaic Energy Storage Laboratory
| | | |
| --- | --- | --- |
| | | |
| Environment Laboratory | Ecology Laboratory | Power Supply Laboratory |
| | | |
| Electrical Performance Laboratory | Security Laboratory | Photovoltaic Energy Storage Laboratory |
Battery Application
| | | | |
| --- | --- | --- | --- |
| | | | |
| | | | |
| | | | |
Best Sellers Batteries
At present, major lithium battery manufacturers have designed various types of lithium battery protection chips for different types of lithium-ion battery overcharge, overdischarge, and overcurrent protection requirements to ensure battery safety performance and avoid deterioration of battery characteristics. Most of these lithium battery protection chips are suitable for lithium-ion batteries with 1-4 cells in series, and very few new products, such as Texas Instruments' BQ77PL900 chip, are suitable for lithium-ion batteries with 5-10 cells in series, and their protection functions Perfect and widely used in many lithium battery protection circuits. However, for many serial numbers, such as battery packs with more than 10 strings of lithium batteries in series or the number of protection chips are different from the actual number of lithium battery packs in series, if the current integrated circuit chips on the market are used to make the protection circuit, there will be no The disadvantage of not being flexible enough to achieve protection or use.